Your bathroom experience should be one of convenience, ease and contentment, specifically due to the fact that your waking moments commonly start and end in this space.
There are a myriad of different reasons homeowners choose to remodel their bathroom.  It seems though that one of the most popular reasons is people want a functional yet more inviting bathroom, where they relax after a log day's hard work.  Since a bathroom is a place where so much time is spent, it makes sense to have one that has a soothing, almost spa-like atmosphere.  If your current bathroom looks better with the door closed, it might be time for an update.
If you've had a bothersome or outdated bathroom for too long, possibly it's time to imagine the change you'd most like to see in a remodel:  an oversized tub with whirlpool jets, a spare and classy pedestal sink to make the room feel bigger, updated plumbing with custom matching components, waiscoting to bring life to bathroom walls or leaving the linoleum behind for beautiful tile floor covering.  Possibly there are amenities you have not considered — a shower seat, inbuilt shelving for towels, a double-sink vanity or makeup counter — that can make a substantial distinction to the ease and comfort of your bathroom.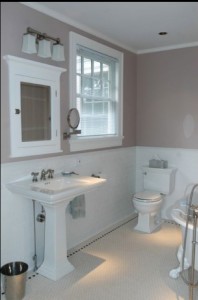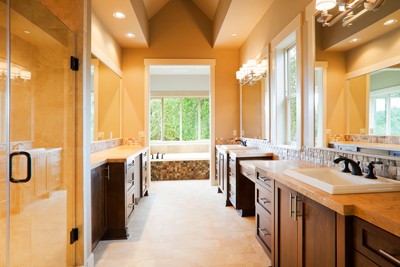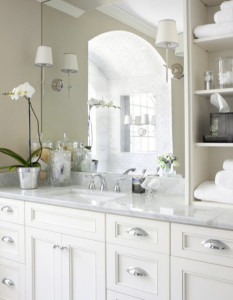 Simple or elaborate.  The choice is yours.   
A remodeled bathroom will surely provide increased enjoyment of your home, and it is among the home improvements with the highest return on investment.  Adding a new bathroom will often recoup at least 90% of your investment when you sell your house, while remodeling an existing bathoom will usually pay back around 80-90%.  But as good as these returns are, think about the pleasure you'll get from your remodeled bathroom until the time comes to sell.
Our services include: 

Demolition, Lighting, Electrical, Plumbing, Wall Removal, Drywall, Replacement windows, New construction windows, Adding interior walls, Waterproofing, Tiling, Cabinetry, Cabinet installations, Countertops, Shower enclosures, Exhaust fans, Heaters.