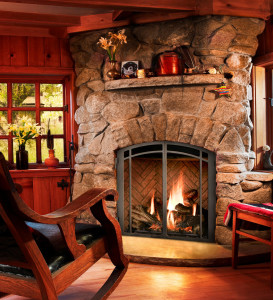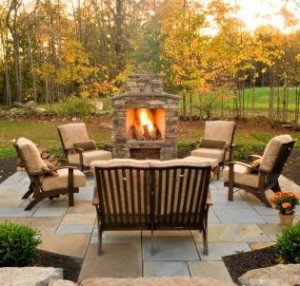 MASONRY FIREPLACES
For efficiency and elegance, nothing beats a masonry fireplace. The aromas, sounds and flickering flames from a real masonry fireplace offer warmth and relaxation. The warmth, safety and the beauty of fine brick and stone will make your home more comfortable and aesthetically pleasing.  Masonry fireplaces are found in outdoor patio settings now as well as in the home and allows you to enjoy the outdoors in those cooler fall months.
EXPERT BRICKWORK AND STONEWORK

Whether you are looking to create a new construction or repair an existing one, RA Building & Design's master masons can offer the most expert brickwork available. Fireplaces, walls and chimneys, arches and mailboxes — no matter what the task, we are dedicated to delivering the quality craftsmanship and timely completion our customers have come to expect of us.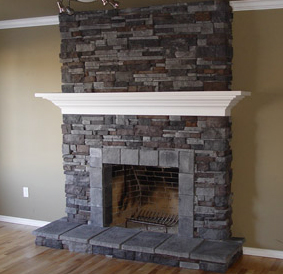 In addition to our brickwork, we have committed ourselves to becoming known as the leaders in custom stonework applications. Selecting only the highest-quality natural materials and veneers, we provide careful crafting and honing of each stone from its original cutting to the final installation. If you are interested in the long-lasting and classic look of stone, we can discuss the wide array of options available to you.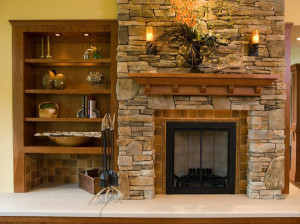 CUSTOM WOODBURNING AND GAS FIREPLACES
Whether you are looking for the traditional ambience and comfort of a natural wood-burning fireplace, or the ease and cost-effectiveness of a gas fireplace, or combination fireplace, we at RA Building & Design can help you to realize the comfort and warmth a custom-designed stone or brick fireplace can bring to your home and guide you through the variety of options and styles available to you.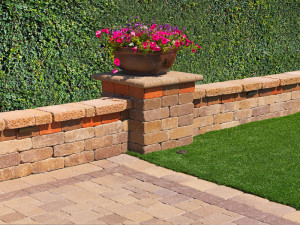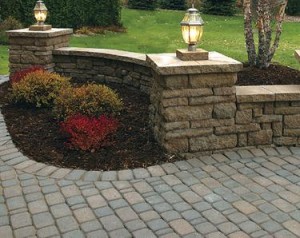 RETAINING WALLS
Retaining walls are an attractive and functional way to display the outdoors with creative design adding beauty and aesthetic appeal to your outdoor space.
Displaying the outdoors can be a challenge for many homeowners.  A simple solution is the installation of a retaining wall.  A colorful garden highlighted by natural stone creates a visually appealing landscape design.  Our design experts can assist you in bringing the outdoors to a scene of beauty. A wide variety of brick and stone exist from which to choose to ensure your outdoor vision is a success.
Retaining walls are also an attractive and functional way to level out a sloped yard, prevent soil erosion, disguise a building's foundation, add decorative planters or built-in seating to your property.  Retaining walls can serve to mark the entrance to your property as a gateway or lining the driveway or walkway to your home.  Outdoor lighting can be built into most retaining walls for enjoying your hardscape at night.  An effective retaining wall design takes into account drainage, necessary strength, as well as the overall harmony of your landscape.
At RA Building & Design, we design custom retaining walls that will augment the natural beauty of your home. Our retaining wall design experts draw upon decades of experience working with a variety of styles and materials, including natural stone, interlocking block, brick, or poured concrete.
Once the retaining wall design is complete, our team will complete the project using the highest-quality materials and craftsmanship. We go to great lengths to ensure our retaining walls are solidly constructed with proper drainage, so you can enjoy a problem-free landscape for years to come.
Define your home's entrance.  Add a peaceful, yet dramatic water feature.
Line a walkway or patio.  Define your patio and add built-in seating.